Mental Health America of Greater Tarrant County cares about the mental wellness within the community.  We strive to enhance mental health and improve the lives of those impacted by mental health.  We believe in building awareness and education in our community.
We work hard to make our community healthier and happier.
-Healing Hearts and Minds Together

---
LOSS Team has moved to a new number!
Have you been impacted by suicide?  The LOSS (Local Outreach to Suicide Survivors) Team is here to provide support and resources.  Contact us at (682) 263-LOSS (5677).
Thank you to our generous donors who chose MHA on North Texas Giving Day!  We are honored.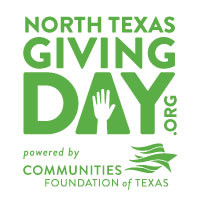 As many of you know, North Texas Giving Day is a concentrated effort to support the many organizations that make our community so wonderful.  at On North Texas Giving Day, you chose to enhance the health of the community and improve those lives impacted by mental illness. Every gift directly supports MHA programs. Follow MHA on Facebook or go to mhatc.org to learn more about upcoming events and how to get involved.  North Texas Giving Day 2018 will be………. September 20, 2018!
Thank you to all who attended the 2nd Annual Mental Health Matters Luncheon.  Special thanks to our speakers, Bob Ray Sanders and Sonja Gaines.   And to our corporate sponsors, Mesa Springs and Innovations, Millwood Hospital and The Excel Centers, and Texas Health Behavioral Health.  Thank you for supporting our work in the community.
Photo Gallery
AmazonSmile Impact:
Remember, if you want Amazon to donate to Mental Health America of Greater Tarrant County, you can  start each shopping session at the URL http://smile.amazon.com, and Amazon will donate 0.5% of the price of your eligible purchases.
Visit Your AmazonSmile Impact to see donation information and learn more about your charity.
Mental Health America of Greater Tarrant County is an affiliate of Mental Health

America.  Mental Health America
Follow us: