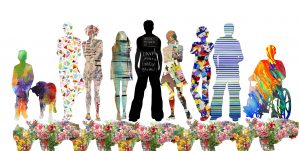 Mental Health America of Greater Tarrant County believes in building awareness of mental wellness within the community.  We strive to provide knowledge and outreach which aid  to  improve the lives of those we serve by helping them to remember their true nature and resilience.
The following is a letter from our board with the most recent update on our status as an organization:
Dear Friends of MHATC,
We want to give you an update on our agency. We remain an independent, nonprofit agency, focused on mental health in Tarrant County. We are undergoing change as we determine what role we want to have in supporting mental wellness in our community.
For the last few years we have focused our work on supporting peers and the Local Outreach to Suicide Survivors (LOSS) Team, both in partnership with My Health My Resources (MHMR) of Tarrant County. We are committed to working with you, our partners and our donors to continue to support these important services in our community.
Our agency events, such as the Mental Health Matters Luncheon, the Run for Life 5k, and Piñatas and Peppers, will not take place in 2019 but have not disappeared completely.
Our scholarship programs will continue as scheduled and we've even added two more scholarships each academic year! Check out the scholarships page for more info.
We thank you for your patience and understanding as we find new ways to make Mental Health America of Greater Tarrant County a sustainable organization.
We want to hear from you of what's important in our community and will continue to share our agency news on our website and Facebook:
Your support and donations are as important now as ever. You can continue to make donations online or by sending checks to us.
Want to get involved? Contact us at Board.Member@mhatc.org. Have feedback on how MHA can support mental wellness? Contact us.
We look forward to continuing to work with you.
Sincerely,
The MHA Board of Directors
Raymond Best, Rachel Blackmon and Catherine Carlton
---
LOSS Team has moved to a new number!
Have you been impacted by suicide?  The LOSS (Local Outreach to Suicide Survivors) Team is here to provide support and resources.  Contact us at (682) 263-LOSS (5677).
Amazon Smile Impact:
Remember, if you want Amazon to donate to Mental Health America of Greater Tarrant County, you can  start each shopping session at the URL http://smile.amazon.com, and Amazon will donate 0.5% of the price of your eligible purchases.
Visit Your AmazonSmile Impact to see donation information and learn more about your charity.
Mental Health America of Greater Tarrant County is an affiliate of Mental Health

America.  Mental Health America
Follow us: