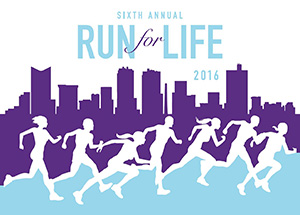 The Annual 5K Run for Life! benefiting the Suicide Awareness Coalition of Tarrant County's LOSS Team will be on Saturday, September 9th, 2017 at 8am located at Trinity Park, Shelter House, Pavilion #1; 2300 W 7th FW, Texas 76107
Mental Health America of Greater Tarrant County is committed to leading the community in suicide outreach, education, and prevention. A recent report from the Tarrant County Medical Examiner's Office indicates that the number of suicides in Tarrant County is approximately 200 per year. And for every suicide, an estimated 60 people are intimately affected.
Because of these startling facts, we invite you to join us as a sponsor, and/or participant at our Annual 5K Run for Life!
By partnering with the Run For Life, you will lend a hand in implementing new and much needed programs within our community, including the LOSS (Local Outreach to Suicide Survivors) Team, a group of volunteers immediately assisting people who lost a loved one by suicide and providing support and resources for further coping. Because suicide statistics are rising in our country and throughout Tarrant County, any level of support you are able to offer will be greatly appreciated.
Together, we can make Tarrant County a happier and healthier community.
If you are interested in becoming a Run For Life sponsor, please click on the link below.
"Thank You!" to all our 2016 sponsors and supporters!