The Homefront Initiative
The Homefront Initiative, (THI), a veterans program, provides expanded and coordinated access to behavioral health services to veterans, their family members, and others in North Texas who have been adversely affected by a military experience.  The collaborative serves Tarrant, Dallas, Denton, Hood, Ellis, Johnson, Palo Pinto, Parker, and Somervell and Wise Counties.
Counseling Services
* Individual counseling
* Group counseling
* Family counseling
* Led by mental health professionals who are also veterans or a family member of a veteran
* Be seen within one week
* Psychiatric Services
Veteran Support Group
Topics include:  Family Relationships, Communication, Difficult Emotions, Post-Traumatic Stress, and Vet to Vet
Mental Health America, 3136 W 4th Street FW, 76107
6:00-7:30 p.m.
Every Wednesday
WHO
* Veterans
* Family members
* Anyone who has been adversely affected my a military experience
Get Started
* Call 817-335-5405 to start the intake process
* You pick the location
* Pick the time for your first appointment
* Start your FREE counseling within one week of calling
Eligibility
* Live in Tarrant, Dallas, Denton, Hood, Ellis, Johnson, Palo Pinto, Parker, Somervell or Wise County
* Veteran status will be confirmed through DD-214 paperwork or other documentation.
"Life sometimes is not what I expect, and my military service was no different.  By seeking help when I needed it and being diligent about my own care, I am living a life full of hope and purpose." – Jarryd
Military service can bring about experiences, feelings, and memories never before encountered.  Some of these have a substantial impact on ourselves and those we love.
Give us a call today!
The Homefront Initiative along with its collaborative partners is here to help.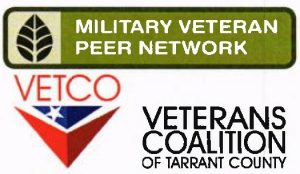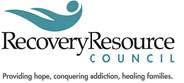 For questions, please contact 817-335-5405.
24/7 CRISIS Line (Call or text) 817-335-3022; 800-866-2465
Follow us: